Do You know that TV at your home generates Energy around you? Excited to Know How?
First, Let me know, "Are You Addicted to any TV Series?"
Even if you are not, there might be someone in your family or friends or close relatives.
In the same way, Some people are addicted to News who always want to watch the News whenever they find time to watch TV.
Why are you watching TV Series?
As per my research on this, when I ask people why do you watch TV series, they say
For Entertainment / Time Pass

To change my mind

For Relaxation

Series are my Stress buster

I like that particular character in the series

A Character resembles me

To know the Ending

To learn and be motivated (rare reason)

I don't have any other option, etc.,
Get this book to know yourself and be Positive.
What happens when you watch TV series?
TV series are always designed to create more curiosity in you, and it makes you think about "What is Next?"
Even if your schedule doesn't allow you to watch it for a day, it makes you search for the option to watch it on some other media like Hotstar, Netflix, Youtube, etc.,
This is an addictive nature. You go deep into the stories, become attached to the characters whose character resembles you in your real life, and it makes curiosity to get to know the outcome of every episode.
For Example, 
When you see a character who has two daughters, you see yourself in the place of that character if you are a mother of two daughters.
In the same way, when you see a character who got cheated by his friend, you see yourself in the place of that character if you have come across such situation in your life before.
It looks natural but do you know the impact of it?
Impacts of Watching Negative incidents in TV Series and News
Sometimes it may teach morals in life, and you can take a strong character in a series as a role model.
For Example, 
Though I'm not interested in watching TV series, I came across certain series since my family members wish to watch them.
Once I saw a girl in such a situation, a media reporter who has a lot of opposition both from the family and in the profession in her life; she was very bold, assertive, self-motivated to handle the situations and achieve the result.
Although you may see such inspirational characters, most of the characters and scenes are exaggerated to create curiosity in you.
It makes you fear that life and this world are so scary, and also you will have the constant feeling that something bad will happen to you.
Because the motive of every series is to motivate you to watch it consistently. 
If you take any series as an example, most scenes revolve around any issues and solve the problems.
You relate yourself with any of the issues in your life; you feel dull, stressed and then depressed. It causes disturbances in your sleep and results to poor sleep quality.
Without creating such issues in the series, the show will not run for long. So they always prefer including such negative situations to make you watch and think about what is next.
How does Watching Negative incidents in TV Series and News affect?
I am not saying that all the series and News are creating negative impacts. But most of the situations in series and the News you hear are about harmful incidents only.
When you hear about the harmful incidents frequently in a day, I am sure that your day will not surround you with positive energy.
You may tell here that "I am not such an addictive person to go deep into it, so it is not a problem for me", but you may not be right here.
When you hear negative words or sounds, even if you are not listening to them, it will generate negative energy automatically without your concern.
Though you couldn't find it physically, it directly reaches your brain, and your mental health will get disturbed.
So when you hear such negative words from the series or News, your mind will get disturbed without your concern.
People say that your eyes will be affected soon if you spend more time on TV but know that your brain will also get affected soon. 
Conclusion
Before watching any shows, series or News, choose the channel that always creates positive situations, sounds, and in turn, positive vibrations around you and your family.
Keep it in mind when you watch such negative incidents, your kids hear the same sound. Though they don't understand its meaning, those sounds will reach their mind naturally and affect their mental health.
So keep watching "Happy Series! Happy News!" and be happy always.
Please let me know the result of it.
Services
One can do anything, but not everything
Liberate yourself
We help you to grow your business online
There are host of things that we can do for you. Click here to know our Services.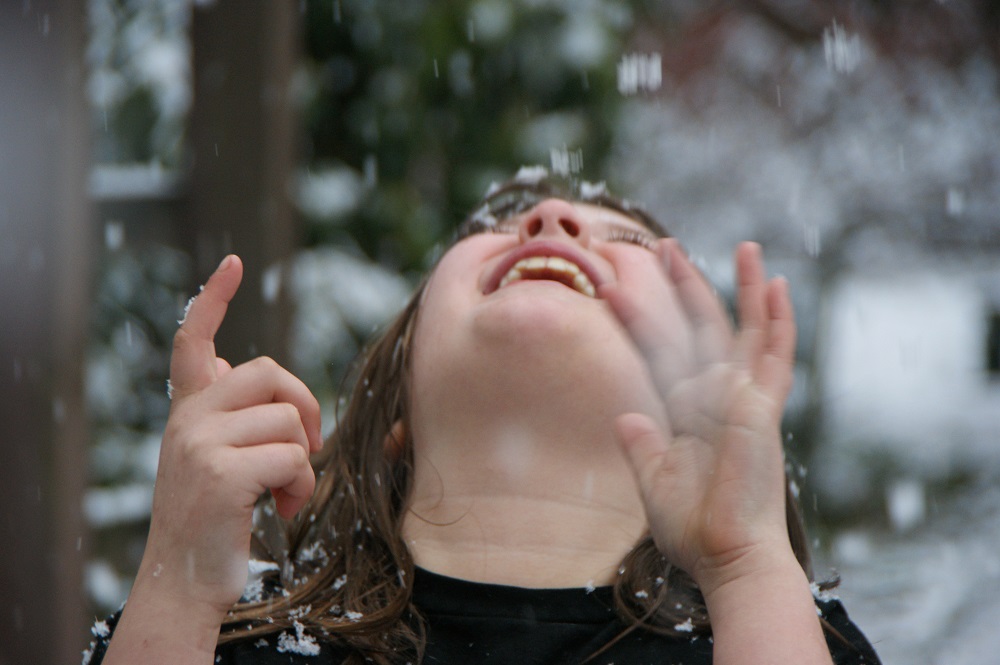 Get the Things for your Kids which are personally verified by me
Above are the Books going to change your Life
             I would like to present you my E-Book as a Welcome Gift.
       Grab your Free E-Book and  get the Handy Tips to be a Happy Parent with Positive Mindset.
Parenting a Child with Special Needs | with Chesta Jain
Rejection is just Redirection | Opportunity for your Selection
Why is Digital Marketing Important for the Healthcare Industry?