"Why are you Looking So Dull?"
"Are You Happy?"
You might have heard this in your Life from someone at some point in time. Even you might have heard this in recent days or even today. 
You might have asked yourself, "Why Am I So Unhappy?"
Sometimes you may feel like you are missing something in your Life, and you cannot find the reason for it, but the mind will not be in your control to neglect that situation.
It is not a miracle or something like you cannot come out of the situation. It's just a happening which happens to every human in this world.
Even the richest man in the world cannot always be happy with whatever he has. He might have some uncomfortable situations and cannot be happy at the moment. 
So nothing wrong with it. 
But whenever you come across such situations, you ask yourself, 
"Why do I hate my Life? Am I Really a Happy Person?"
If you find an answer and reason for it, you can get rid of your negative thoughts and be a happy person.
Book written by Deepak Chatterjee on "Are you Really Happy?"
Get this book to know yourself.
How to Find What Makes You Unhappy?
There are several reasons for your Unhappiness, both from your outer and inner circumstances. It is unavoidable to overcome the outer circumstances, you need to face it at any cause, either you need to come across or neglect it, but what happens if it comes from yourself?
You need to find the reason yourself and come out from it.
Do you feel like
Is your Life meaningless?

Are you helpless?

Are you not as good as others?

Do you have an inferiority complex?

Are you not loved?

Do you feel alone?

Are you hopeless?

Are you not fulfilled with your expectations?
If you ask me, I would say that "All these worries are useless" for a person born to achieve something in Life.
Anyways you might have found out the reason for your Unhappiness right now. What else do you need to do?
Analyze the Reason for your Unhappiness whether it is Worth it or not
You start to think about the reason why you feel such things.
Is it because you lost something in your Life?
Is it your job?
Is it your love?
Is it because of rejection?
Anything… but you didn't lose your Life, right?
You have many more things to do in this Life. If you always go behind what you have lost in the past, you cannot go ahead positively with your future.
Understand the reality and Use the "Delete" button
If you have lost your job, understand the reality and move on with the better option. 
Lost is lost. Please don't confuse with it, and don't replay it again and again. 
Always use the delete button to forget those negative moments. Please take it as a better opportunity to upskill yourself to get a far better opportunity than the previous one.
Who knows? This gap may turn you out to be an entrepreneur.
Sometimes, when you think about the period where you have worried about certain things, you will automatically get a smile on your face.
Because you will realize everything in the later stage after the time passes.
Go behind your Passion
Whatever the situation discussed above happens only when you are not going behind your passion. 
When you go behind your passion, your mind will always be fresh, and you will be happy too.
Even if you face the negative outcomes, you will come out of it yourself without any effort because you are not working for others' sake; you are working for your passion. 
It brings a lifetime of changes to your Life.
Conclusion
Once you start understanding the reality and work on your passion, your "delete" button will work by itself without any instruction.
One more thing, always be consistent in following your passion to keep you motivated and energized.
It results in achieving your goal one day for sure.
So don't regret the things that happened, be happy with your new role in your Life.
"Enjoy your new ride" 
Hope you are refreshed now and tell me in the comments 
Are You Happy Today?
Services
One can do anything, but not everything
Liberate yourself
We help you to grow your business online
There are host of things that we can do for you. Click here to know our Services.
Above are the Books going to change your Life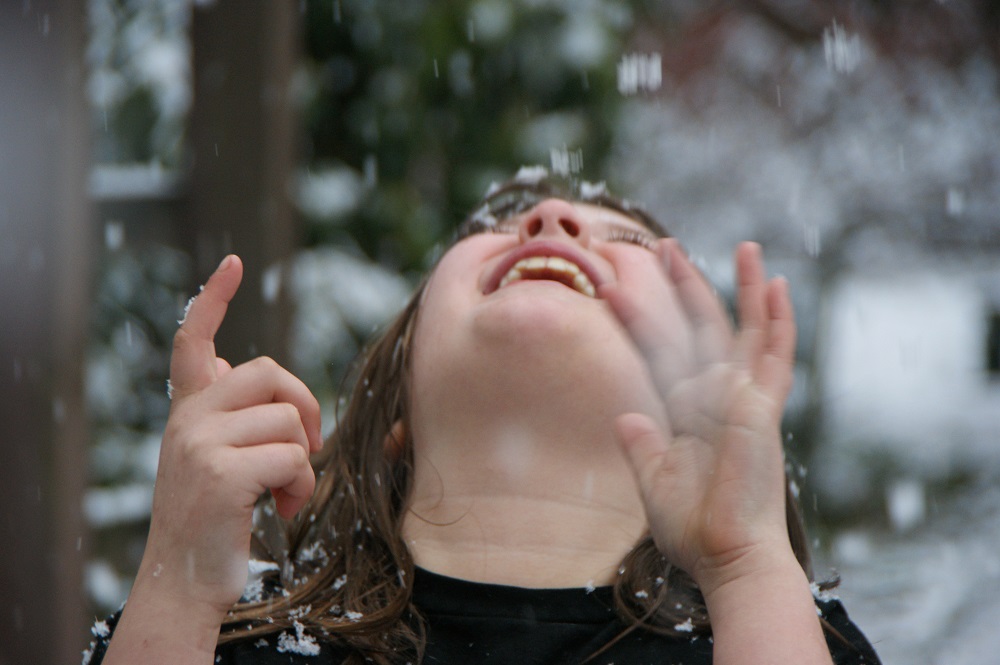 Get the Things for your Kids which are personally verified by me
             I would like to present you my E-Book as a Welcome Gift.
       Grab your Free E-Book and  get the Handy Tips to be a Happy Parent with Positive Mindset.
Parenting a Child with Special Needs | with Chesta Jain
Rejection is just Redirection | Opportunity for your Selection
Why is Digital Marketing Important for the Healthcare Industry?